CAS Educational Technology (CASet) provides comprehensive information technology services and support to the College of Arts and Sciences, excluding the five departments within the Natural Sciences & Mathematics (NSM) disciplines. CASet provides IT support to faculty, staff and student populations that use CASet computing facilities. CASet partners with faculty and staff to meet instructional, research, and administrative needs by providing services and consultation on matters relating to information technology.
CAS Educational Technology provides services and assistance from its office located in Park Hall. Full-time and student assistant staff provide complete information technology support. This includes in-person service desk support, phone support, email support, and in-office appointments.
CASet Service Hours are:
Direct Support: Monday through Friday 8:30 a.m. to 5:00 p.m.
(Except for University holidays and announced University closures)
Support requests can be submitted online 24 hours a day:
Online Requests: http://www.caset.buffalo.edu/support
PLEASE NOTE:
CASet services are separate from the information technology services provided by CIT, although the two groups actively partner in many areas.
Information Technology for Natural Sciences & Mathematics (NSM) disciplines (Biological Sciences, Chemistry, Geology, Mathematics, Physics) are provided by the Science & Engineering Node Services (SENS).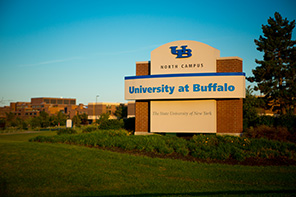 UBit Services Status